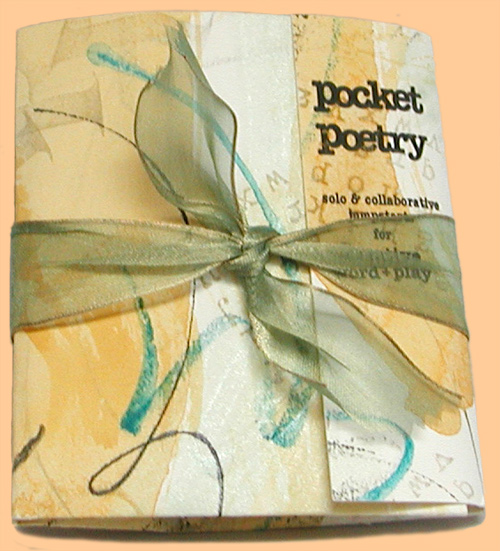 Pocket Poetry
For personal inspiration, for group connection, or for play, we can all be poets, anytime, anywhere.

...a traveling companion, a kick-start for the day, a 5-minute anytime retreat, a creative alternative to the cross word puzzle, a coffee companion, inspiration for the commute, a before-bed dream incubator... or when the creative muse needs a nudge.
Fear of the blank page and writer's block are forever gone.