Faith
I have faith
in more than a few small things…
I hold on to faith as if it was
the only prayer I know.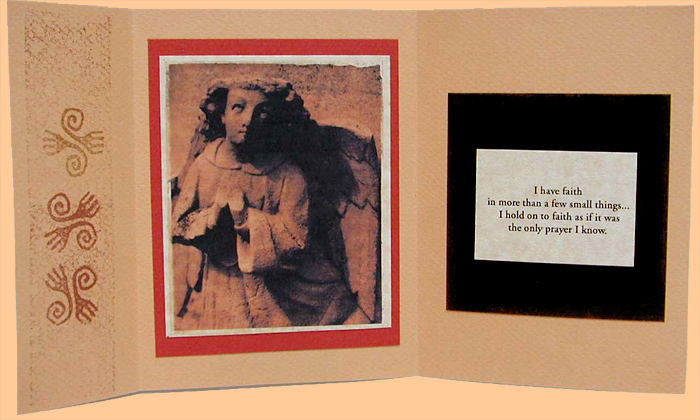 Listening Well
am I listening well?
am I gentle, steadfast, and fearless?
am I remembering there is enough time?
am I helping prepare the children?
are my footsteps respectful?
am I making love the most important thing?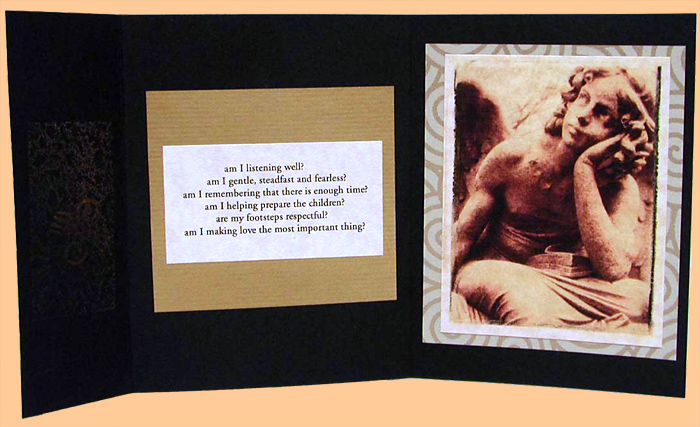 My Prayer
My prayer:
small gestures
and a kind heart.
Second Chances
My life feels small
because I take so much for granted,
assuming the luxury
of days and years to come…
I want to call forth my spirit more fully
so that I make good on my life,
make meaning of my time,
and appreciate the privilege
of more days
and second chances.